Elleebana One Shot Lash Lift
The hottest trend in the eyelash industry!
This new innovative technique allows you to offer your clients luscious lifted lashes that will last for weeks, in the blink of an eye.
Just one 30-45 minute professional treatment is all it takes to deliver a sumptuous lash lift that is retained, even after a shower or swimming, lasting for 6-8, sometimes longer.
Elleebana Lash Lifting uses silicone rolls or pads instead of traditional rollers to give more of a lifting effect from the base of the eyelash. Easy to use, no-waste, single-use sachet kits contain everything you need to give your clients perfect lash lifts every time.
The single-use sachets are both hygienic and convenient. You'll get 15-30 lifts from a single kit, allowing you to offer your clients a premium service, with absolutely no waste.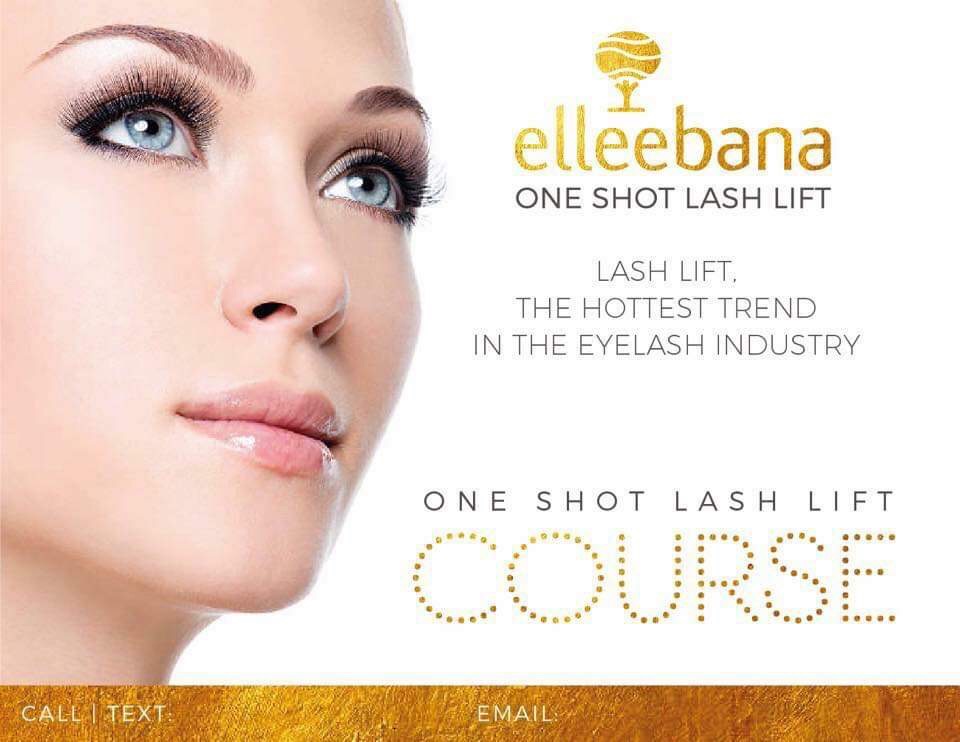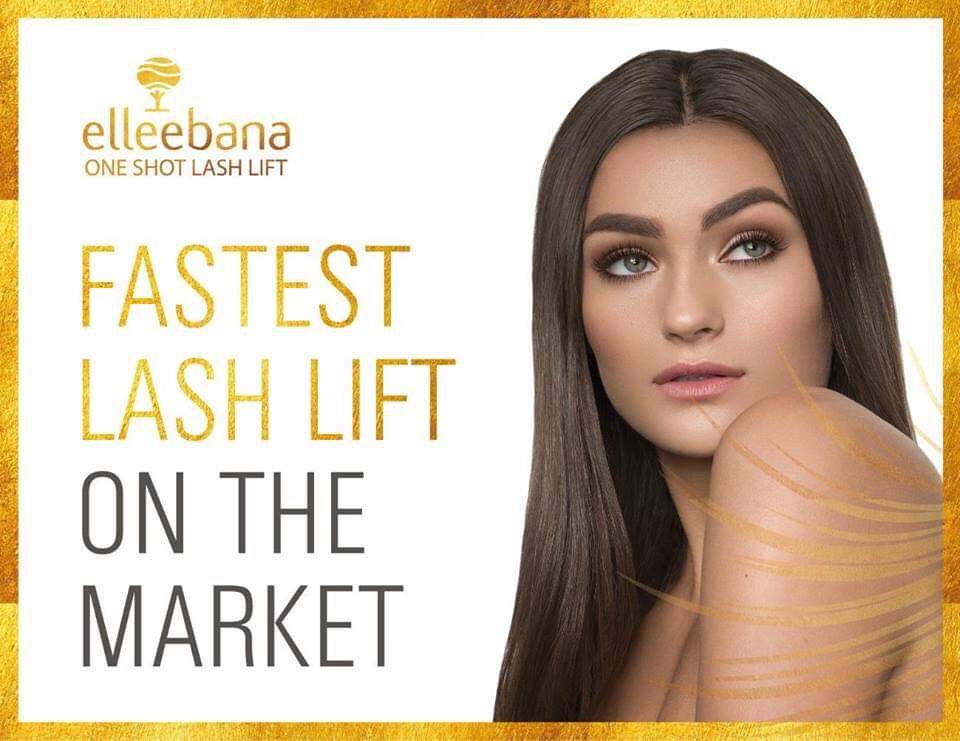 Getting Certified with Jill K.
Unlimited Support: Ongoing and unlimited support is offered to all students, not only while you are taking your course but after. Learning is not just about one day in a classroom, but will continue throughout your career. Therefore, it is important that each student contacts Jill K. with any questions he or she may have!
Certificate: Those that successfully complete the course will be mailed their certificate. This also gives you visibility on Elleebana's official page.
Manual: Your Kit comes with an official printed manual. It is important you reference back to this manual during your Lash Lift career.
Training Video(s): The practical element is broken down into step-by-step, easy to follow video(s) that will guide you gently through the course, perfecting the elements that are required to produce amazingly lifted lashes.
Easy to Follow: Our course is designed in easy to follow stages. Covering all aspects, such as the science behind our products, to how to use our tools correctly, and lastly, the technical elements and skills that you will perfect. Content also included in the course is advanced training tips & tricks to perfect your craft.
Case Studies: Each student is required to provide 5 case studies (clear photographic evidence of your work) in order to receive your certification. There is a 3 month time limit to complete your course and case studies, as everyone works at a different paces.
Get Trained & Certified to Become an Elleebana Stylist
YOUR Elleebana Lash Lift Student Kit includes:
15 Lifting & Setting Lotions

Silicone Rods Combination Pack ( S, M, L & XL )

Elleebana Lash Lift Adhesive

Lash Lifter Tool

Belma Remove Tint & Eye Makeup Remover

Belmacil Application Brush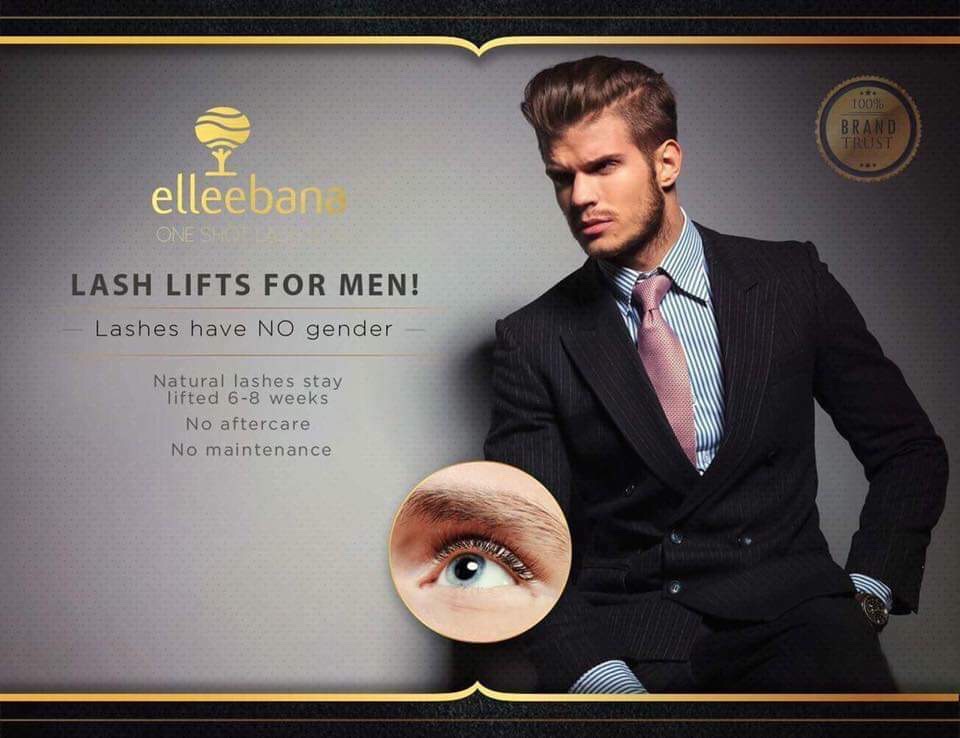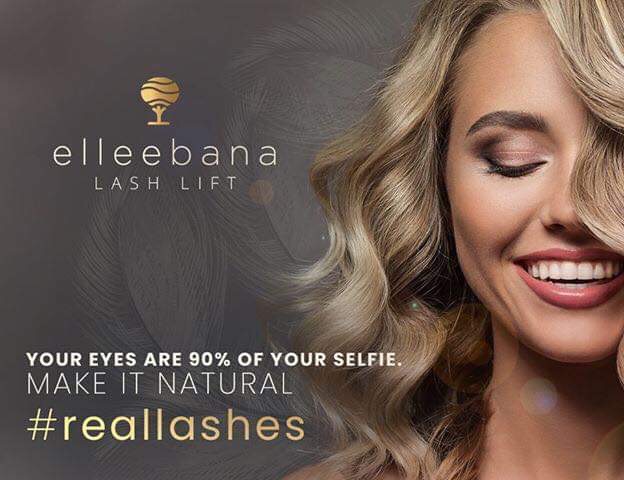 Faster application techniques saving you time, 30-45 minute treatment!

Allows for perfect positioning of eyelashes on the silicon rod, giving you better results

More comfortable for your client

Makes natural eyelashes appear longer without the use of eyelash extensions

Allows for straightening or lifting of eyelashes

Superior formulation with conditioning and nourishing

Fast processing formulation, and formaldehyde-free

Minimal after care required! Swim, shower and play with no fuss!

Suitable for short or long eyelashes

Easy to use – single use sachets – hygienic – no waste

All items in kit are available to purchase separately